HANYOUNG
HANYOUNG is a manufacturer of non-woven fabrics for footwear and industrial use that creates demand with excellent research and development power, and is recognized by customers with the best quality and technology along with the best competitive price in the industry.
– Established in 1986, continued management in Busan, South Korea.
– The first high-tech non woven fabric to be applied to the footwear industry.
– Participated in the footwear non woven business for more than 30 years.
– Development and production of industrial non woven fabrics such as car filter interior materials.
– We are committed to bold investment and continuous technology development by introducing ISO 9001 quality management system and ISO 14001 environmental management system and to the production of our high quality non-woven products.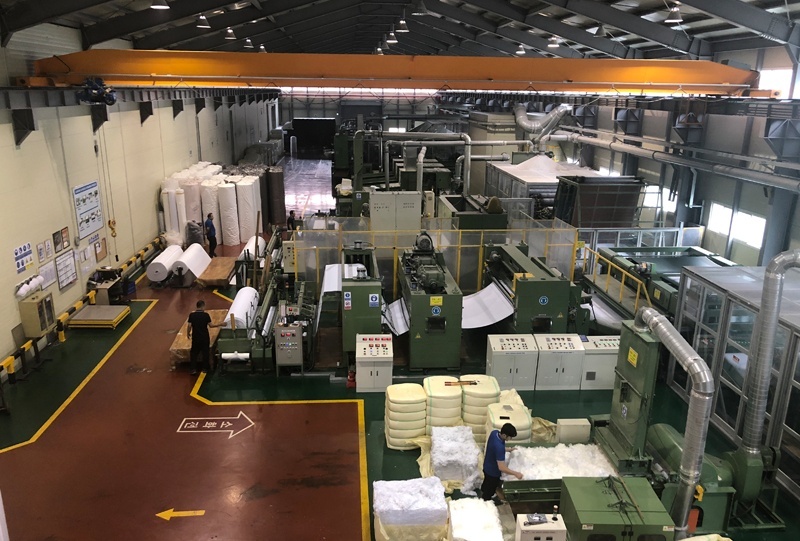 We are supplying EVA coating products with non-woven fabric to the areas that require high tech of shoe materials such as Toe Box, Molding Backer and Heel Counter to global sports brands and recognized for their quality of high value-added products.
In order to preserve the environment, we are doing our best to increase the use of Recycled Polyester in non-woven products as much as 100%.
CEO Greeting
Since its founding in June 1986, Hanyoung Industrial Co., Ltd. has been specialized in introducing non-woven fabrics for footwear by applying high-tech industrial long-fiber non-woven fabrics to the footwear industry.
In particular, our long-fiber non-woven fabric for shoes, developed by Kolon, the nation's first polyester long-fiber non-woven fabric manufacturer, is a cutting-edge textile product that can replace textiles and synthetic leather in many ways.
It also develops and produces various non-woven fabrics and produces and sells not just only for shoes, but also for industrial purposes such as filters, sound insulation, heating materials, and packaging materials. We produce and supply water-based and oil-based adhesives that require the best technology among shoe parts which have been recognized by world famous brands for long.
Furthermore, we are devoted to bold investment and steady technology development in order to produce high quality products by introducing ISO 9001 quality management system and ISO 14001 environmental management system to develop products that can meet customers' needs and expectations.
Hanyoung's dedication to the Earth should also be recognized since its first introduction of Recycled Polyester to the industry for over 20 years ago and its eagerness to adopting new worldwide environmental friendly practices such as Higg Index, Recycled Claim Standard and so on.
All employees of Hanyoung Industrial Co., Ltd. will do their best to achieve customer satisfaction with good quality and competitive price with excellent technology, pioneering spirit and ceaseless efforts to maintain Hanyoung's top position in the industry.
President    Jae Young Son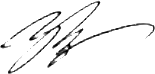 History
Hanyoung is a company with abundant experience and technology for 30 years of high-tech non-woven research and development.
1986.06 – Founded Hanyoung Industry
1991.03 – Established Hanyoung Industrial Co., Ltd., opened factory Yangsan.
1993.03 – Established Hanyoung Synthetic Factory.
1995.07 – Selected as a promising small and medium business by IBK.
2000.08 – Established Indonesia Tangerang Factory
2001.09 – Established a factory in China
2001.12 – Obtained ISO 9001: 2000 Certification
2002.11 – Vietnam Non-Woven Factory established
2006.02 – Established Vietnam Chemical Factory.
2007.08 – Obtained Certificate of Parts and Materials Specialist Company
2011.07 – Industrial Bank of Korea export Small and Medium Business Certification
2011.11 – Achieved 10 Million Dollar Export Tower
2012.08 – ISO 14001: 2004 / KS Certification
2012.12 – Certified as a strategic company of Busan city (living materials)
2015.10 – Moved company to Noksan-dong, Gangseo-gu, Busan
2016.01 – AEO certification
2018. – Established Jepara nonwoven factory in Indonesia
2020.5 – Established Seyoung Global Factory.
2020.5 – Selected as a Global Small Giant company of Korea.
2020.12 – Achieved 20 Million Dollar Export Tower
Domestic / Overseas Corporation
For global partnerships with world-class sports brand companies, we have established corporations not only in Korea but also in many countries around the world.
Our promise
Based on the idea of ​​creating value for customers, managing human respect and preserving the global environment, we promise to be recognized and lead the world market. 
Create value for customers – Customers are Hanyoung's starting point of Management.
Management of human resources – We consider our members the most important asset to create customer value.